Mentoring Programmes
CII Mentorship Programme for Higher Education
The Confederation of Indian Industry (CII) has been conducting the Indpact Survey, i.e., a survey of industry linkages of technical institutes in partnership with the All India Council for Technical Education (AICTE) for the past four years with the objective of mapping the extent and depth of these linkages in India. Over the years, more than 3000 institutes have participated in this survey, assessed their performance and learnt where they stand vis a vis other institutes in different categories. One consistent finding of the survey has been that less than 15 per cent of the participating institutes have demonstrated high industry linkages while majority (70 per cent) falling in the medium category and 15 per cent in the low industry linkages category.
To help these 85 per cent institutes improve their performance and also the employability of their students, CII has started a mentorship programme to provide guidance and support to students, faculty and academic leaders. The CII Mentorship Programme for Higher Education was launched at the 'Global Exhibition on Services' on 21st April. The programme offers courses for faculty and students at subsidised rates and more courses are in the process of being added.
For Faculty
1. CII International Engineering Educator Certification Programme
In Partnership with
Designed and delivered by

Supported by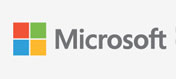 Mentored by

Successfully Piloted with 120 Engineering Educators from Across the Country
TECH-TONIC
Discipline: Engineering
Mode of Delivery: Blended format, including three-day, face-to-face pre-certification programme, as well as asynchronous on-line modules coupled with regular synchronous on-line sessions.
Phase I – Pre-Certification Programme (3 credits)
Duration: 3 days; Mode: Face-to-Face
This part of the program will be residential. In addition to walking the trainees through the program design, curriculum and technology to be used, this phase of the Tech-Tonic programme will introduce the theoretical concepts to be further developed in the four modules of the Phase II certification. The participants will have an opportunity to bond with each other and share problems and best practices. They will also be able
to comprehend the principles of learner-centered teaching
to design or redesign a course and its elements, emphasizing learning outcomes
to develop different teaching and active learning strategies for implementation of these elements
to design formative and summative assessment tools and rubrics for outcomes assessment
Phase I will be offered multiple times during May-July 2016 and December-January 2017. Participants who complete Tech-Tonic Pre-Certification may enrol for Phase II, to be offered in September- November 2016 as well as in February-April 2017. Phase III Valedictory sessions will be held in January 2017 and May 2017.
Phase II – Certification Programme (8 credits)
Duration: 6 months; Mode: Online
The following four modules will be taught by expert faculty from the USA and India in Tech-Tonic Phase II. Participants will be required to implement their learnings in an actual course being taught at the time.
MODULE 1: Principles of Effective Learner-Centered Teaching
MODULE 2: Planning and Designing / Redesigning a Course MODULE
MODULE 3: Creating an Active and Dynamic Classroom MODULE
MODULE 4: Effective Assessment of Learning Outcomes
Phase III – Valedictory Workshop – (3 credits)
Duration: 4 days; Mode: Face-to-Face
This will be a four-day residential program where participants from Tech-Tonic Phase I and II will present and peer-evaluate teaching portfolios.
They will make poster / research paper presentations and create a one year plan of action for teaching / research and professional development.
Participants will also prepare for the Microsoft Certified Educator (MCE) certification during Phase II and appear for the on-line test in Phase III. Successful participants will receive this certification as well.
Venues and dates for Seven Pre-Certification Sessions are as follows.
May 3-5 (Pune); May 10-12 (Chandigarh); June 8-10 (Hyderabad);July 18-20 (Ghaziabad, Kolkata and Bangalore), August (dates and location to be finalized)
Venues for Valedictory sessions to be conducted in Dec 2016/Jan 2017 will be at decided later.
For more details and to Register
Please contact: Ravi Hira - pm.scheme@cii.in; +91-124-4592960, Ext – 499
2. CII Purdue NExT Programme
In Partnership with

Discipline: Engineering, Management
About:
Purdue University in West Lafayette, Indiana, is known not only for science, technology, engineering, and math
programs, but also for its imagination, ingenuity and innovation.
Purdue has been ranked #4 in 'preparing students for the workforce' by the Wall Street Journal.
It also has the #9 ranking for its Undergraduate Engineering program in the U.S., according to U.S News & World Report.
What is Purdue NExT
Purdue NExT offers 100% online Faculty Development Courses for engineering & management institutions that give outcome-based skill training for specific skills required by the industry and are aimed at a global audience- with video lectures, interactive visualizations, simulations and tools for learners to interact with their peers and the professors all within the and without downloading or purchasing software.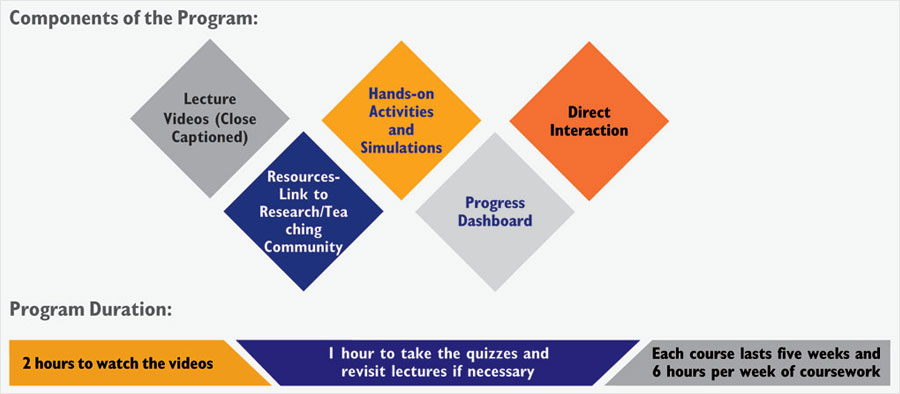 Grading System:
The grading system is unique and carries weightage from the final exam, quizzes, homework & project work to test
practical application and not just theoretical knowledge.
The online exam is conducted by Purdue University
Simulation Tools and hands-on learning model: Purdue NExT offers various tools which are otherwise not available at engineering institutions, such as Autonomie- a software that is used to simulate hybrid-electric vehicles. Autonomie isused by top automobile companies, such as GM, Hyundai, Mercedes -Benz, and institutions, such as MIT, Purdue University, University of Michigan etc..
Certification& Digital Badge: Purdue NExT awards a course certificate, a digital badge & Purdue Continuing Education Units. To qualify, a student must score 70% or higher for their course average. In contrast to degrees and certificates, Digital badges excel in communicating detailed information about graduates and signals their specific knowledge and skills.
Purdue NExT Users in India: College of Engineering, Pune ; Vishwakarma Institute of Technology, Pune
Annasaheb Dange College of Engineering and Technology, Walchand College Engineering, Sangli; Saroj Mohan Institute of Technology, Hooghly; NIITE Meenakshi Institute of Technology, Bengaluru.
For more details and to Register
Please contact: Ravi Hira - pm.scheme@cii.in; +91-124-4592960, Ext – 499
Students
1. CII Mentorship Certificate Programme
In Partnership with

Discipline: Leadership, Technology, Environmental Impacts, Healthcare, Education & Careers, Start Ups Avail mentoring by Top Industry Leaders...and many more Experts of global repute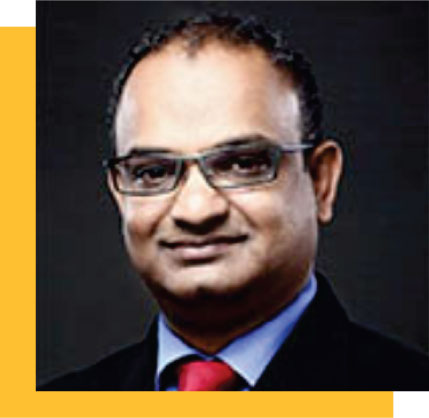 DR. GOPICHAND (GOPI) KATRAGADDA
Group Chief Technology Officer & Innovation Head, Tata Sons & Chariman, CII National Committee on Technology (2015-16)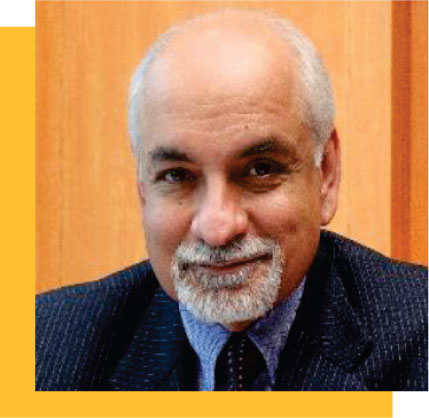 MR. AJAY NANAVATI
Retired Director, 3M Co. & Chairman, CII CEO Forum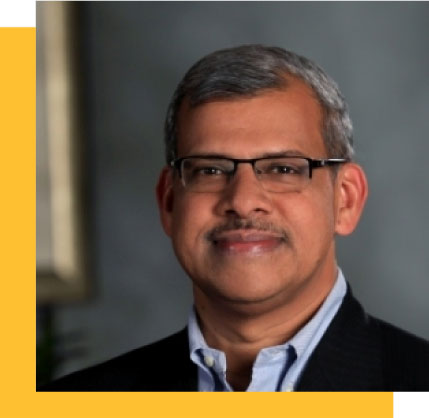 MR. VENKATESH VALLURI
Founder & Chairman, Valluri Technology Accelerators, Valluri Change Foundation Ex-Chairman - Ingersoll Rand India Region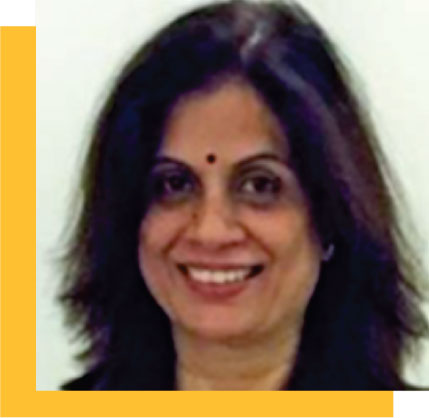 MRS. PROMILA AYYANGAR
Executive Coach & OD Consultant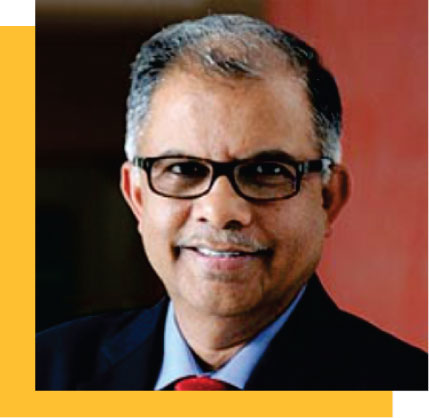 DR. SHAILESH AYYANGAR
Managing Director,India & Vice President, South Asia, Sanofi & President, Organisation of Pharmaceutical Producers of India (OPPI)
The programme will impart "Group Mentorship" to students at the under-graduate level from any discipline. Its aim is to drive positive societal change through "Economic and Social" value creation. It will provide a unique opportunity to students to interact in a virtual mode with World Class Mentors who will share experiential and domain knowledge with participants. These specially-designed mentoring sessions are expected to substantially enhance the employability of students by providing them an exposure to what to expect in the corporate world.
Components of the Program:

The 2 sessions within the cycle will each have a distinct agenda and will be tied together by the topic discussed and pre-decided by the mentor.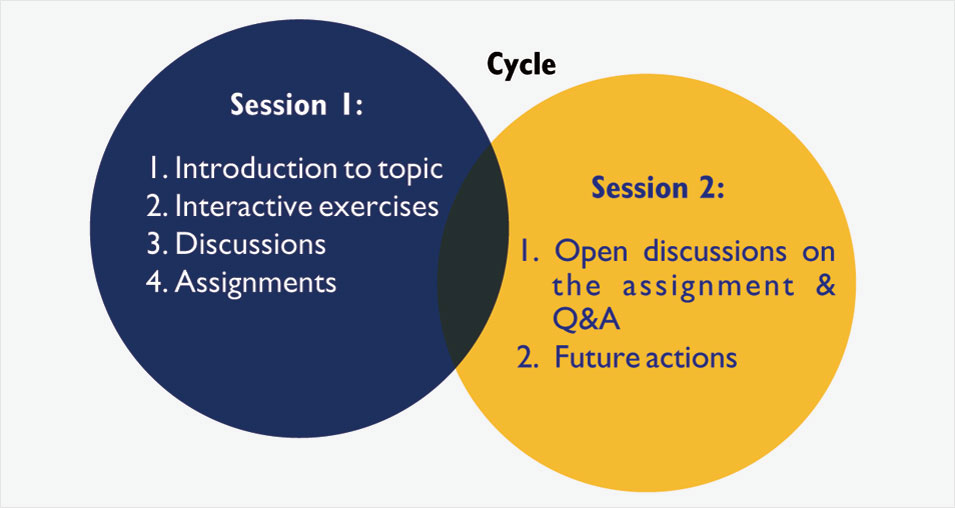 Should the Institute decide to increase the number of sessions for the same topic, it will need to be pre-arranged. Clear expectations and deliverables will be defined for subsequent sessions. Ideally it is recommended that the typical length of a mentoring contract for Educational Institutions ranges from 3 cycles (6 Sessions) to 6 Cycles (12 Sessions). For a new mentoring topic, the process will need to be re-initiated.
Mode of Delivery: Virtual Mentoring through Web based platform
For more details and to Register
Please contact: Ravi Hira - pm.scheme@cii.in; +91-124-4592960, Ext – 499
2. CII Course on Personal Effectiveness
In Partnership with
Discipline: Any
Personal Effectiveness is a combination of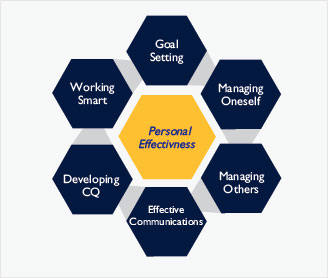 Benefits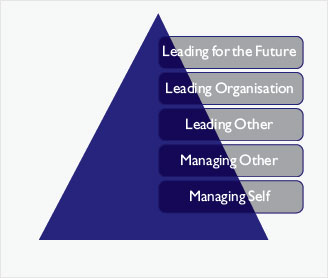 How Does It Help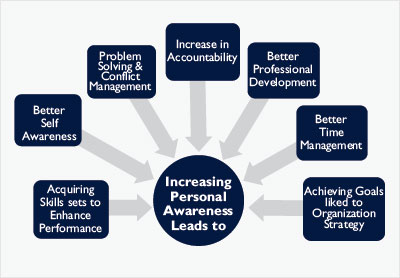 What to expect
Recognising personal strengths and weaknesses and preferred working styles
Self - Awareness
SMART Working
Setting Goals and Targets
Time Management
Prioritising
Evaluation of work done
Motivating Self and Others
Understanding principles of becoming an effective team player
Personal Accountability
Developing your cultural quotient
Corporate Skills including managing diversity, promoting inclusivity, managing discrimination in the workplace
Aligning personal goals with organisational goals.
Communication Skills
Understanding barriers to communication
Duration of the course: 5 Days
Mode of Delivery: Classroom / Blended Learning
For more details and to Register
Please contact: Ravi Hira - pm.scheme@cii.in; +91-124-4592960, Ext – 499
S.No.

Name of Course

In Partnership with

Target Audience

Discipline

Mode of Delivery

Duration of the Course

Schedule of the Programme

Minimum No. required

Course Fee

1
INTERNATIONAL ENGINEERING EDUCATOR CERTIFICATION PROGRAMME
Designed and Delivered by IUCEE, Supported by Microsoft Corp India & Mentored by CII
Faculty
Engineering
Phase I:
Face-to-Face

Phase II:Online

Phase III:
Face-to-Face
Phase I
3 days

Phase II
6 months

Phase III
4 days
Phase I

May-Jul 2016
Dec-Jan 2017

Phase II

Sep-Nov 2016
Feb-Apr 2017

Phase III

Jan 2017
May 2017


1 – 5
Faculty
Rs 29,000/- +
service tax per faculty
2
CII PURDUE NEXT PROGRAMME
Wiley India
Faculty
Engineering, Management
Online,
Cloud-Based Framework
5 weeks
July 2016
5 Faculty
Rs 12,999/- +
service tax per faculty
3
CII MENTORSHIP CERTIFICATE PROGRAMME
Valluri Change Foundation
Students
Leadership, Technology, Environmental Impacts, Healthcare, Education & Careers, Start Ups
Virtual Mentoring through Web based platform
Two sessions;One hour each.

Session 2 within 1 week of the 1st Session
July 2016
10 – 20 Students
Rs 40,000/- +
service tax per batch of min 10 & max 20 students
4
CII COURSE ON PERSONAL EFFECTIVENESS
Corporate Life Skills Ltd, UK
Students
Any
Classroom / Blended Learning
5 Days
July 2016
20 – 30 Students
Rs 7,999/- +
service tax per student